Post by Virginia Striper©® on Feb 1, 2019 18:56:20 GMT
Striper Lures for Trolling
by
www.calfishing.com
There are many minnow imitation lures out there, so the lures that are mentioned in this section are just personal preference. The lures used for Striper trolling can be broken down into two different categories, and they are deep diving lures and shallow running lures. Deep diving lures are typically classified as lures that dive 10 to 20 feet. Shallow running lures are the lures that run from 6 to 10 feet. Like many lures on the market today, these lures come in a plethora of color combinations. When choosing color selections, one will need to take in consideration the current light conditions and water clarity. As a rule of thumb, use bright colors in low light conditions such as cloudy days or early in the morning. In bright light conditions, use shiny or chrome colored lures. However, there are times where I've gone against this rule and caught fish.
Whether it is a deep diving or shallow diving lure, one should use a 7 inch worm on the last hook to tighten up the wiggle of the lure. Stripers like tight wiggling lures, and this will help entice them to bite. The most popular worms to use are Zoom Trick Worms or Strike King 3X Finesse Worms in white, pearl, chartreuse, or pink. Other colors can be used, but I prefer those four colors myself.
Listed below are some of the more popular lures that are used for Striper trolling and details about each. Please note that the diving depths are for 30 lb. braided line. Depending on the diameter of line used, results will vary.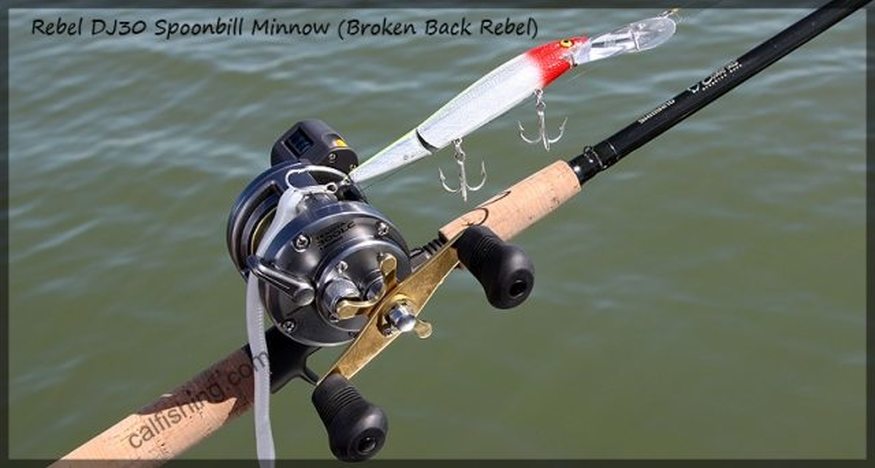 Line out: Up to 120 feet
Worm tail: Yes
Trolling speed: 2 to 3 mph

Popular colors:

Rainbow Trout
Clown (Red head with silver body and yellow top)
Red head and belly with white belly
Patriot (Red head with silver body and blue top)
Red head with green top, chartreuse sides, and yellow belly
Blue top with silver sides
Blue top with gold sides and orange belly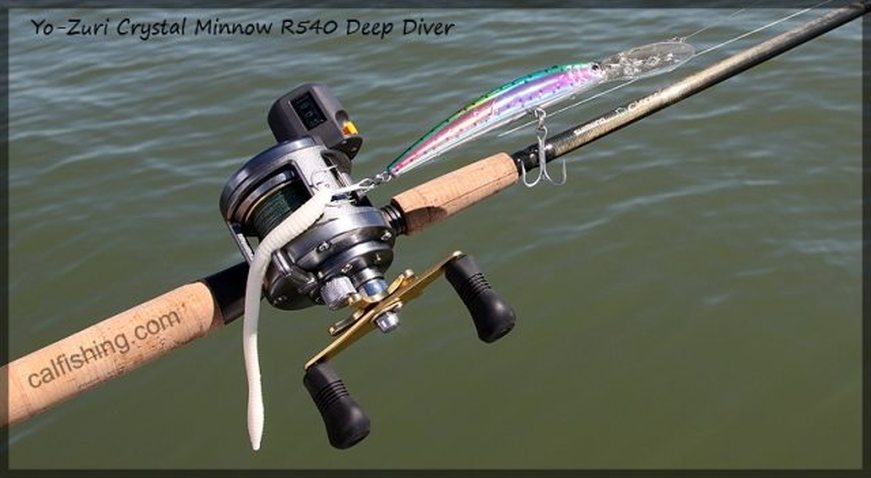 Diving depth: Up to 20 feet
Line out: Up to 120 feet
Worm tail: Yes
Trolling speed: 2 to 3 mph

Popular colors:

Rainbow Trout
Tennessee Shad
Hot Tiger
Clown (Red head with silver body and yellow top)
Red head with white top and silver sides
Chartreuse top and bottom with silver sides
Blue top with silver sides
Black top with gold sides and orange belly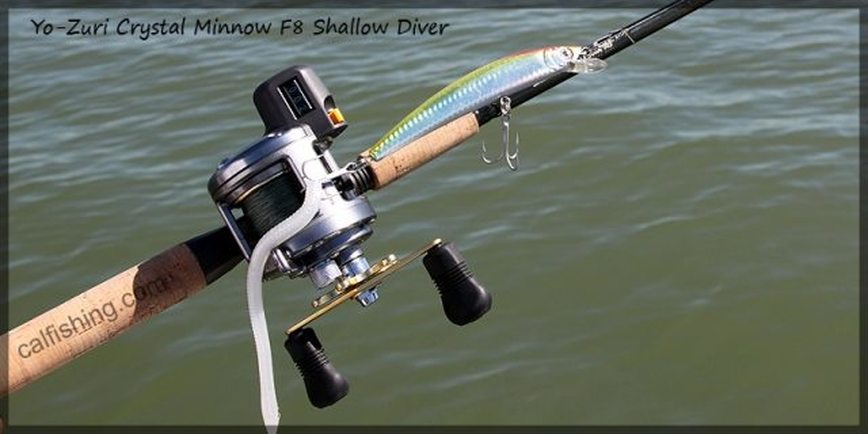 Diving depth: Up to 7 feet
Line out: Up to 160 feet
Worm tail: Yes
Trolling speed: 4 to 6 mph

Popular colors:

Rainbow Trout
Clown (Red head with silver body and yellow top)
Red head with white top and silver sides
Chartreuse top and bottom with silver sides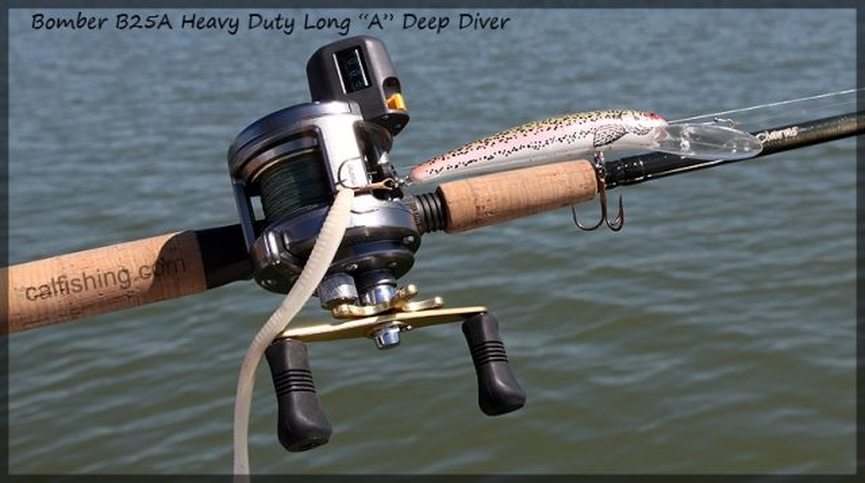 Diving depth: Up to 20 feet
Line out: Up to 120 feet
Worm tail: Yes
Trolling speed: 2 to 3 mph

Popular colors:
​
Rainbow Trout
Red head with white and silver body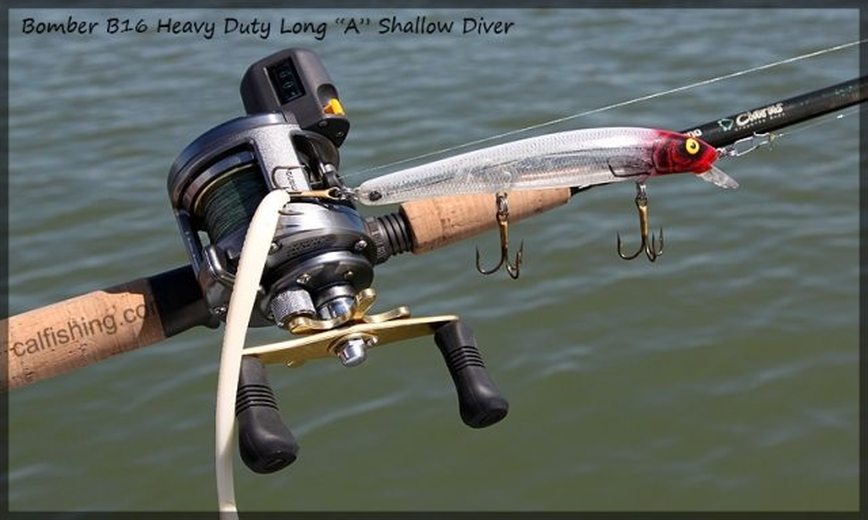 Diving depth: Up to 8 feet
Line out: Up to 160 feet
Worm tail: Yes
Trolling speed: 4 to 6 mph

Popular colors:

Rainbow Trout
Mother of Pearl
Red head with white and silver sides
Black top with gold sides